Johnny's first association with this area was in the early 1950's when he hauled salt from the salt plant to EASTERN CANADA via M.C. Johnson Transport. Then in 1969 we first came to Ferguson Flats. We came to visit, liked what we saw and so we came to join this friendly community in the spring of 1970. Johnny is a native of New Zealand and came to Canada to take training during the war. He liked Canada and came back to stay after he was discharged.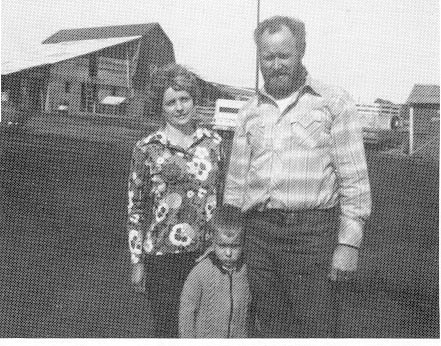 Hazel and Johnny Johnson with Allen.
When we moved  here Terry our eldest had left home and is  now married with a little daughter born in   1973. Cheryl, Ric, Gary and Allan, all  came  with us to the farm. Now in 1970 Allan is the  only one still at home.