The first school in 1917 was a little log building on the Freeman place. Miss Lang was the first teacher for the first half term and Murray Mac Donald for the last half. A term consisted of summer months. These teachers boarded at Lester Smith's.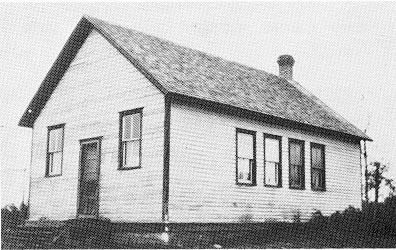 Spring Park School
A new school was built in 1917 where it stands to the present day. The material for this was hauled from Vermilion by team and wagon, by Loy Laughlin and Ed Kepke. The first teacher at this school was Miss Baley in 1918, who later became Mrs. Duncan.
Teachers throughout the years included: R.K. Martin, Mary Hannah, Gladys Sweheim, Elsie Pallot, Myrtle McGowan, August Stolee, Helen Nelson, Evelyn Johnson, Kris Marfleet, Ellen Morin, Margret Lorenson, Phyllis Aarbo, Mrs. Van Arnam and many others of which we have no record.