Early school pictures of classes are hard to find. Here is what we have: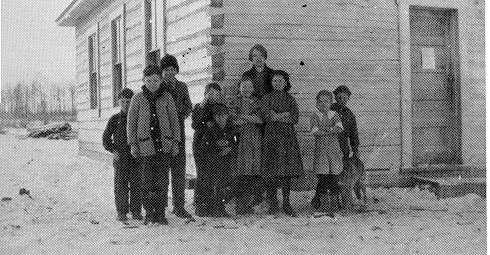 Fern Chapel School 1914
Picture missing
School Pupils 1915 or '16 Teacher was Mr. Corbett or Chadsey
Back Row, Left to Right: Hazel Groves, May Salmon, Katie Miller, Walter McGee, the teacher,
Velma Salmon, Max Ferguson, Ethel McGee, Mary Martin.
Next Row: Lewis Taylor, Edna Martin, Margaret Martin, Mildred Salmon, Ray Ferguson, OliveMcGee, Fred Martin, Bill Martin.
Sitting in Front: Dale Groves, Herb McGee, Lewis Martin.