In 1941, the community organized an association and began to plan the building of the Community Hall. The members became very active and donated money, labor, and lumber for this project. In 1943, the building was constructed and for the next few years it was put into great use. Dances were held regularly. Music was usually supplied by Roy Hatchard, Robert Bartholomew, and Walter Saranchuk with Arthur Gallagher as floor manager. Occasionally an orchestra from elsewhere was hired as well. Two day carnivals, complete with bingo, crown and anchor, various games of chance, were held. Movies, brought in by a mobile unit from Heinsburg, were shown every two weeks. Wedding dances and all types of social activities were held here. As time went on the number of activities decreased and only dances or the occasional party would be held.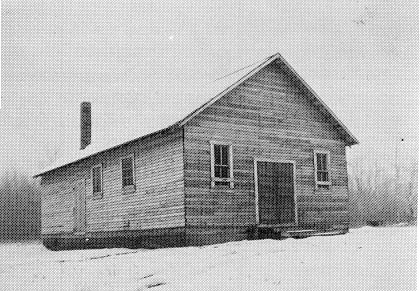 Primrose Community Hall
At one time there were even local rodeos held in the district. Picnics were sponsored at the end of the school term, and the homemade ice cream never tasted as good as it did then.